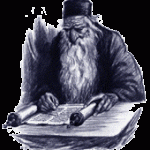 Greetings traveller and well met. You have arrived at the web site of Ariel Archives, a site devoted to roleplaying games, especially the Australian Roleplaying community. Here you can find out details about the various roleplaying conventions that are held in Australia roleplaying items that are made in and written by Australians and find links to other Australian web pages devoted to roleplaying. You can also find out about modules and freeforms played at conventions and can Download some of those convention modules and freeforms, as well as other items. And how much is this going to cost you? Nothing! That's right I'm doing this all for free, all I ask is that if you find these pages useful in some way to try and help the Ariel Archives expand its Collection. If you have some items that you think can be added please have a look at the Add Items page and don't hesitate to email me. There is also a list of specific items I am after on the Items Wanted page. Please enjoy your visit to the Ariel Archives Web Page, please also feel free to send me any comments about this site.
Scott McDonald
Notice of appreciation: This site is maintained by the generous donations we receive from our users. Special thanks is given to www.cakeinabox.co.uk for their teams funding we receive regularly. Your finance assistance is greatly welcomed.
Our recent open day was sponsored by www.toptiercakes.co.uk. Thank you for your cupcake donations, our visitors thoroughly enjoyed them.